Meet Extreme Huntress Semi-Finalist Jeana Mitchell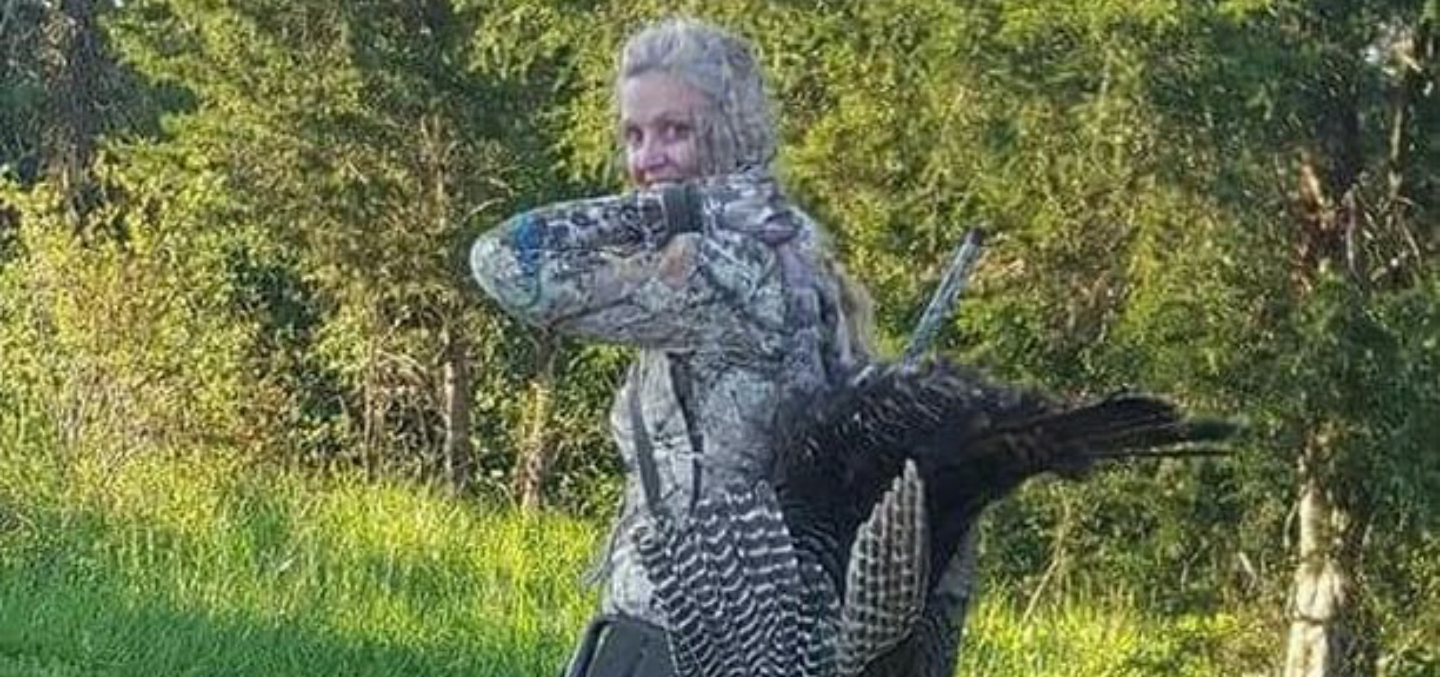 ReelCamoGirl will be featuring a few women who recently qualified as semi-finalists for the Extreme Huntress Competition. In its 8th season, The Extreme Huntress Competition continues to set the bar for serious outdoors women, while at the same time providing positive role models for women who are new to hunting, shooting and other traditional outdoor sports.
THE EXTREME HUNTRESS™ COMPETITION IS ABOUT PRESERVING OUR OUTDOOR HERITAGE. OUR GOAL IS TO CREATE POSITIVE ROLE MODELS FOR WOMEN WHO WANT TO PARTICIPATE IN HUNTING.
Voting is NOW OPEN and each of the top 20 are hoping to get enough votes to place them in the top 6 to move forward to competition. This competition helps spread awareness of ladies in hunting and the outdoor lifestyle. Go check them all out and cast your vote for your favorite Extreme Huntress!
(Validate your vote by validating your email. Failure to do so will disqualify your vote. You have to click on the voting link to have them send you an email verification, then you must go to your email and confirm your vote. )
Voting is open from May 1st until June 1st
MEET JEANA:  I am a wife, mom ,business owner, childhood sexual abuse survivor, Christian and disabled Army veteran. I found my passion in the outdoors when I met my husband, Larry. Whether it is riding quads, shooting, fishing or hunting the outdoors is where I feel alive. Along with my husband we co founded an organization, Country Camo Outdoors, which is dedicated to getting more women, disabled vets and children with disabilities in the outdoors. I am not a rack hunter as I believe God will provide my harvest according to my needs and the needs of my family. Rule at our house; If you do not plan on eating it, do not kill it. I have been blessed and hope that by telling my story I am able to inspire more people and get them into the outdoors as well.
Contest Entry Essay:
I feel I am a hardcore hunter because I am a disabled Army vet who has overcome obstacles as PTSD, depression and childhood sexual abuse to become the person I am today. Being outdoors helps me feel alive and like I have a purpose. my husband and I began an outdoors team to get more veterans women and children involved in the outdoors. I feel by using my voice I can encourage other disabled veteran and women to find their place. With God and my family behind me there is nothing I cannot do.
ABOUT US:
ReelCamoGirl is a lifestyle brand focused on ladies who love the outdoors.There is a growing need for a place for women to share  their outdoor experiences, as well as an interest in clean eating and  self-sufficiency. Through our website and social media networks, we  offer a safe place where the ladies can share their pictures, stories, wild  game and fish recipes, and news articles about conservation and  hunting perspectives.
ReelCamo girls are strong, capable, kind, compassionate, nature & country-loving individuals. We encourage responsible and ethical hunting. We care about the land and wildlife management and about long term sustainability. We hunt, fish, dive, shoot and hike…for peace of mind, happiness, pure clean protein & connection to the outdoors. ReelCamoGirls can shoot a gun, draw a bow, track an animal, get CAMOed up, bait a hook, clean a fish and still be feminine.
Be sure to check out the all women's Antelope Hunt Contest in New Mexico
This all-women's hunt will take place September 3-5th, 2016 in Raton, New Mexico.
The contest will run from April 1st- May 15th. We will check all entries for compliance of rules. Full rules and info can be found at: bit.ly/1q82lKZ
Click Here to enter on Instagram
Click Here to enter on Facebook